Explore and Experience Hermann, Missouri
Wine Country with German Origins
Indulge your senses in the enchanting wonders of historic Hermann, where the allure of wine country beckons alongside a myriad of captivating experiences. Explore the area and immerse yourself in the rich tapestry of rolling hills along the Missouri River. Discover the region's renowned wineries and distilleries, where you can sample award-winning wines and spirits crafted with passion and expertise. Immerse yourself in history as you visit historical museums, unearthing the fascinating stories of Hermann's German immigrant heritage.
Discover Hermann's Spirits
Immerse yourself in a world of captivating flavors and intoxicating aromas as you uncover the flavors of Hermann, Missouri. Indulge your senses with a visit to the renowned wineries that dot the picturesque river bottom hillside, where you can savor exquisite wines crafted with passion and expertise. For beer enthusiasts, explore the local brewery scene and sample unique brews that showcase the artistry of the region's craft beer culture. And for those with a taste for the higher proof spirits, venture into the world of distilleries and discover the growing world of whiskey-making.
Uncover Unique Treasures
Embark on a shopping escapade through the charming streets of downtown Hermann, where a treasure trove of boutiques and shops await. Unleash your inner fashionista as you browse through boutique stores, uncovering stylish and distinctive pieces to add to your wardrobe or home. Delight in the discovery of hidden gems and handmade crafts at the artisan shops, where you'll find unique souvenirs and gifts that capture the essence of Hermann. Whether you're searching for a vintage find, a piece of local artwork, or a memento to cherish, Hermann's boutique scene is sure to satisfy your shopping craving.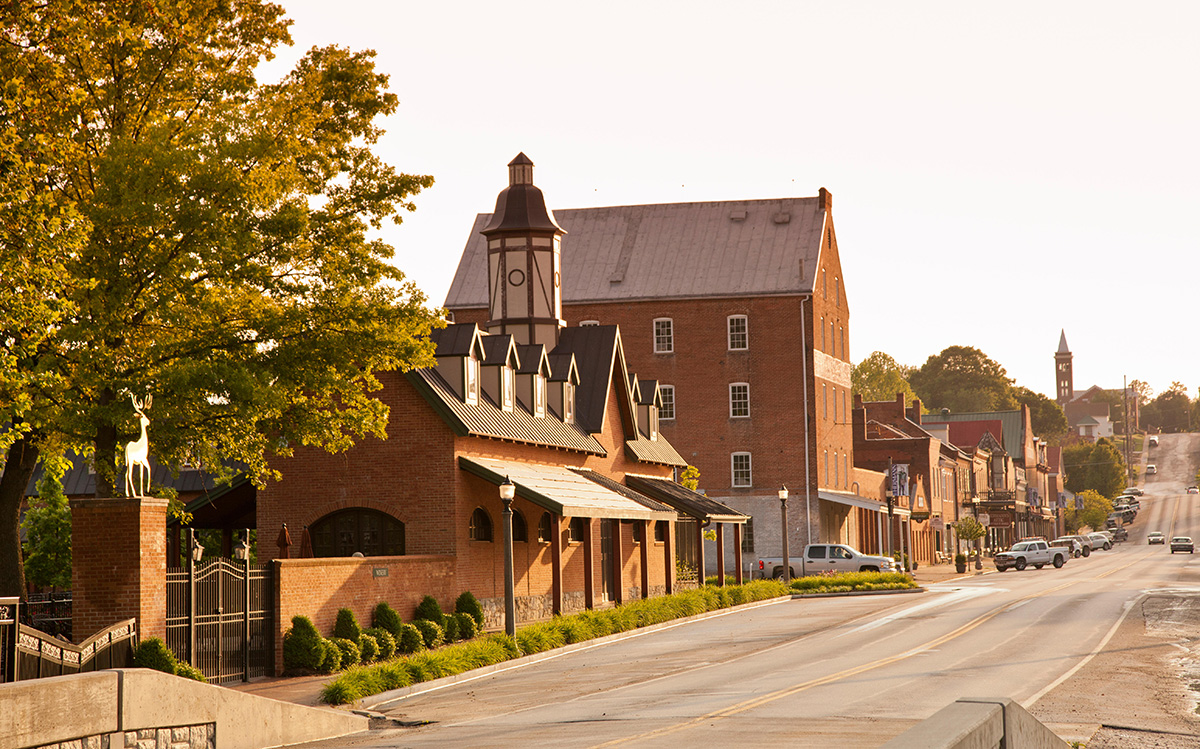 History
Delve into the stories of those who shaped the town's identity, from its founding in 1837 to the present day. Explore exhibits that vividly depict the struggles, triumphs, and cultural richness of the early settlers. Wander past original red brick buildings and discover artifacts, photographs, and interactive displays that offer a glimpse into the past. Unearth the layers of history that have shaped Hermann into the vibrant and cherished town it is today, and gain a deeper appreciation for the traditions and values that continue to thrive in our community.
Culinary Adventure Await
Prepare your taste buds for a gastronomic adventure! Hermann's culinary scene offers a plethora of dining experiences that cater to every palate. From cozy cafes and bakeries serving up delectable pastries and freshly brewed coffee to upscale restaurants that showcase the finest local ingredients in innovative dishes, Hermann is a food lover's paradise. Savor traditional German cuisine and sausages, coastal inspired midwest comfort foods, or treat yourself to a leisurely patio experience, pairing a delicious meal with your favorite cold cocktail. Get ready to tantalize your taste buds and enjoy a culinary journey you won't soon forget.
Ask for Recommendations
We pride ourselves on being more than just hosts; we are your local guides to the wonders of the area. Our knowledgeable and friendly staff are deeply rooted in the community, ready to share their insider tips and recommendations to enhance your stay. Whether you're seeking the best wineries to visit, hidden gems off the beaten path, or the perfect dining spot for your taste buds, our team is here to curate a personalized experience just for you. Trust in our expertise as we help you navigate Hermann's attractions, amenities, and local culture.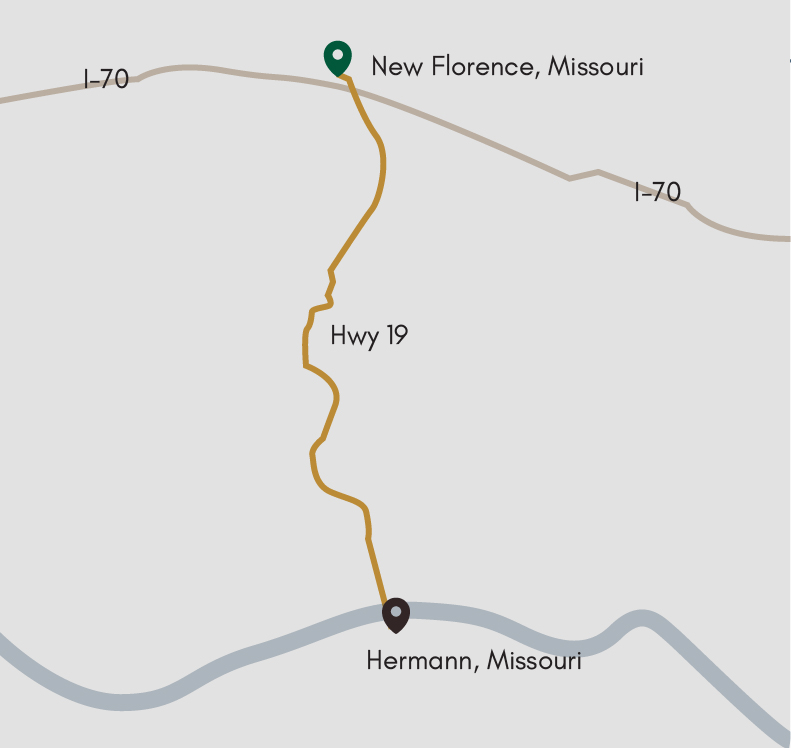 Conveniently Located
Brady Hotel is located along the Interstate 70 where it intersects with Missouri Highway 19. Several nearby cities offer attractions and are a short drive away:
• Hermann to the South 16 miles
• Columbia to the West 50 miles
• St. Louis to the East 75 miles
• Kansas City to the West 173 miles