Experience Comfort and Convenience at an Affordable Price
Discover the perfect sanctuary for your stay near Hermann, Missouri. Our meticulously designed accommodations are thoughtfully crafted to provide a comfortable and inviting atmosphere, ensuring a restful experience for every guest. From our cozy and well-appointed rooms to our spacious suite, we offer a range of options to suit your needs. Whether you're staying just one night, or many, we look forward to hosting you!
Immerse yourself in the charm of the area as you unwind in our carefully curated spaces, where modern amenities and a touch of elegance converge. Whether you're here for a romantic getaway, a family vacation, or a business trip, our accommodations will exceed your expectations.
• King Bed
• Tub/Shower Combo
• Hair Dryer
• Microwave
• Mini Fridge
• Coffee Maker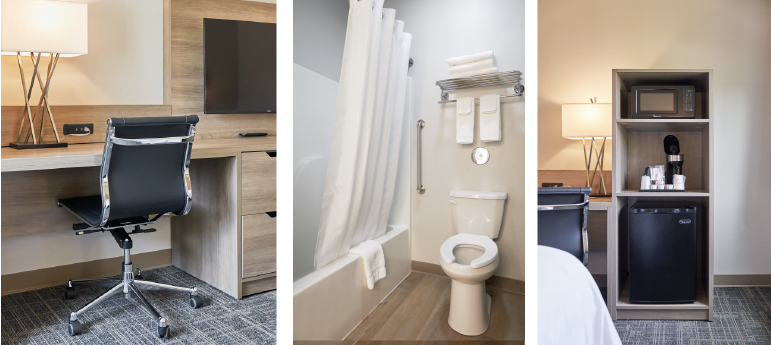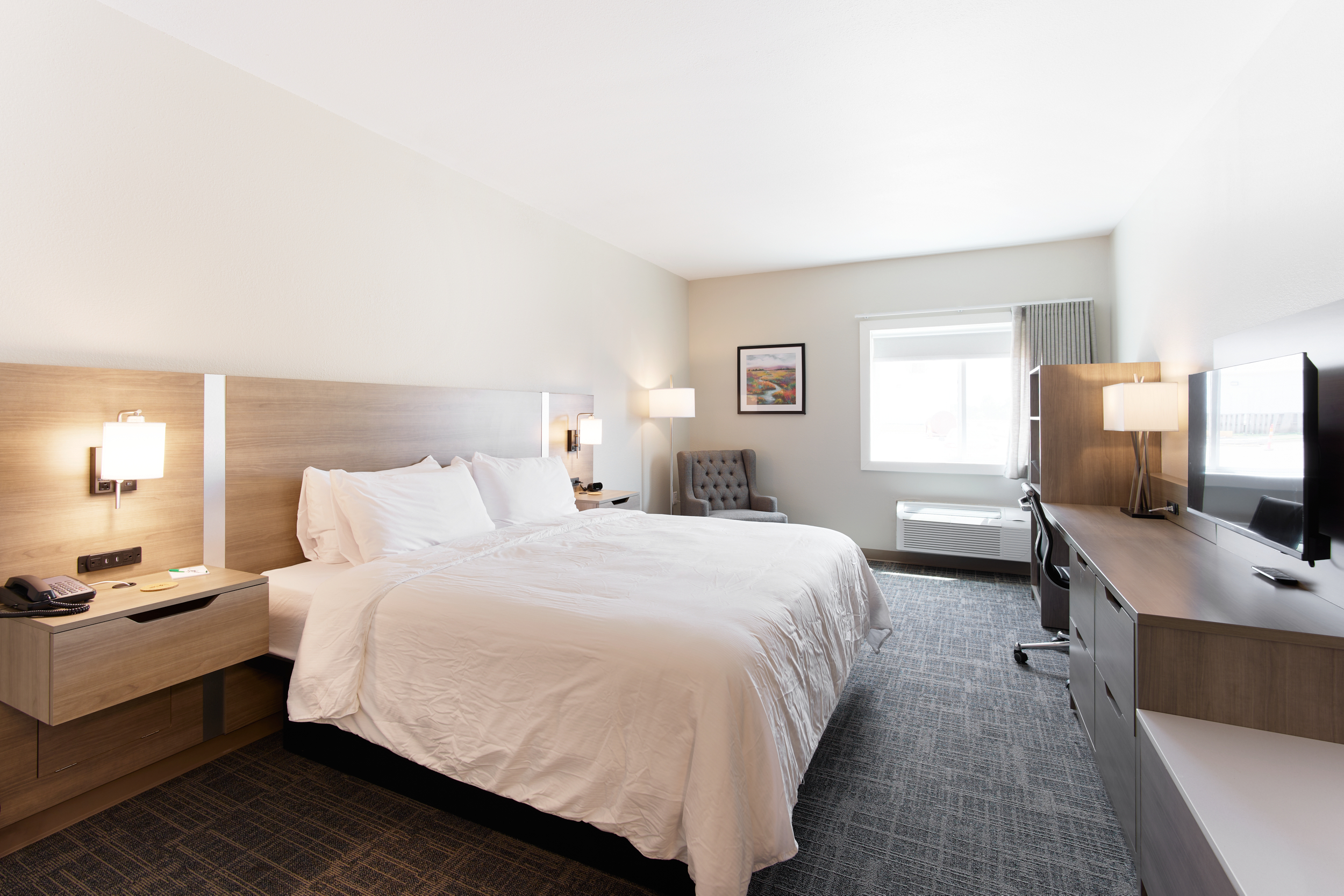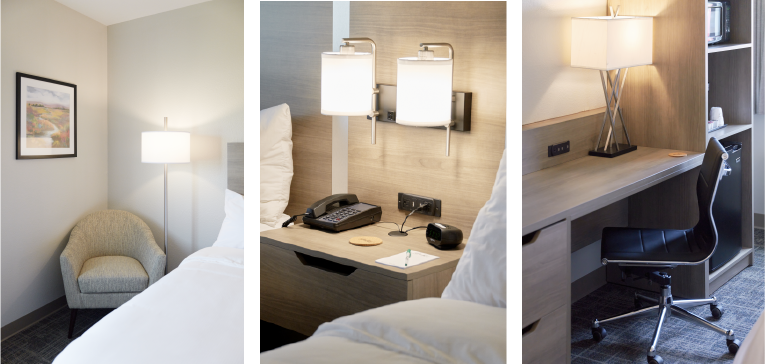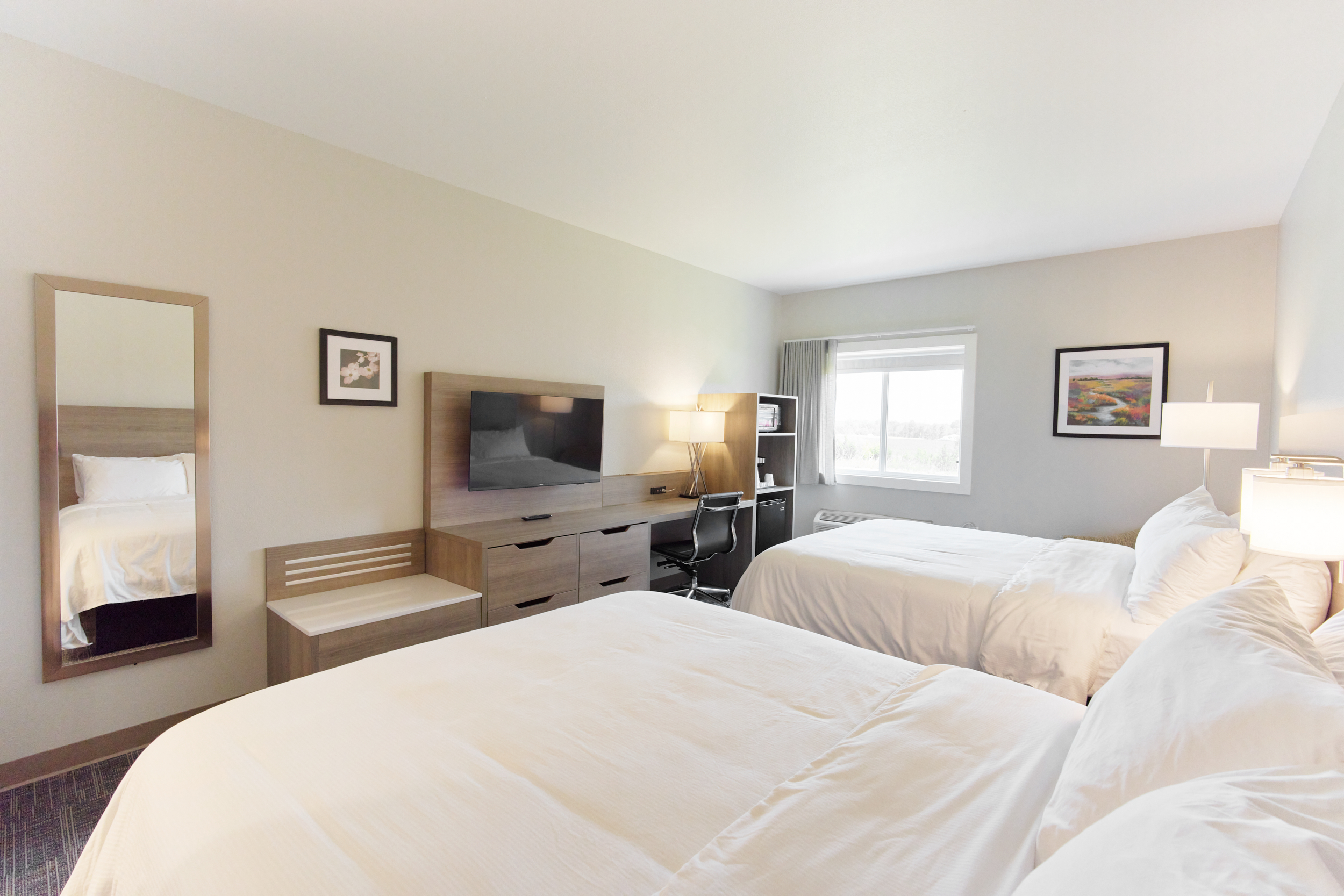 • Two Queen Beds
• Tub/Shower Combo
• Hair Dryer
• Microwave
• Mini Fridge
• Coffee Maker
• King Bed
• Walk in Shower
• Microwave
• Fridge
• Coffee Maker
• Multi-Unit Charging Station
• Queen Murphy Bed
• Second full bathroom with Tub/Shower Combo
• Large Closet
• Expanded Seating Area
• Wet Bar
• Two Smart Televisions + Additional TV for Streaming or Slide Shows
Optional Upgrades:
• Double-sided Makeup Mirror
• Large Ring Light
• Dress Steamer
Reviews from Guests
"It's now a Brady Hotel--had a great stay. Hotel has been very nicely renovated. Yummy cookies at check-in, comfy bed, free hot breakfast (items change daily). Mini fridge and microwave--everything we needed 🙂 Checked out Graham Cave State Park while we were there!"
~Maia.
Reviews from Guests
"This was, hands down, one of the nicest hotels in its class that I've ever stayed at. It truly felt equivalent to a 4 star hotel, definitely superceding the 2 star ranking it holds. The staff are truly exceptional and the service is top notch. The breakfast is more akin to a resort than a hotel off the highway. They are wonderfully pet friendly, and I couldn't recommend staying there enough. The renovations are not shown off enough in Google images, so once that is updated, I believe this place will get the attention it deserves."
Reviews from Guests
"Car broke down on 1-70 headed west to KC and the deputy that stopped to assist us recommended the Brady Hotel just down the road as a place to stay until the car was fixed. The Brady Hotel, formerly Americas Best Value Inn, was recently remodeled and renamed by the new owners. The staff was friendly and helpful, accommodated our small yorkiepoo, great breakfast with soild bacon and other treats including a scone like muffin, special welcome lemon cookies, nice outside and inside eating area and the room was clean and well outfitted. We typically stay at Marriott properties and The Brady Hotel equaled or exceeded every detail we expect. McDonald's and Shell station are also just outside the door. My wife noted there was even an emory board alongside the sink in the room and appreciated its availability. Happened upon it due to car trouble, but The Brady Hotel made our time there comfortable and without any hassles. Thanks."
~Bill O.