Hotel Rooms Near Hermann, Missouri
Nestled conveniently along Interstate 70, halfway between the vibrant cities of Kansas City and St. Louis, our newly-renovated hotel welcomes travelers seeking a comfortable and elegant place to stay. Situated just a short drive north of the charming and historic town of Hermann, Missouri, our location offers the perfect respite for both leisure and business travelers.
Meet in the Middle
Whether you're embarking on a cross-state adventure or in need of a refreshing break on your journey, our hotel provides a tranquil haven where you can unwind, recharge, and experience the best of both worlds. Explore the rich cultural heritage of Hermann, indulge in award-winning wineries, or simply relax in the serenity of our inviting accommodations. Your unforgettable stay awaits at our ideally positioned hotel, conveniently located at the crossroads of Missouri's two vibrant cities.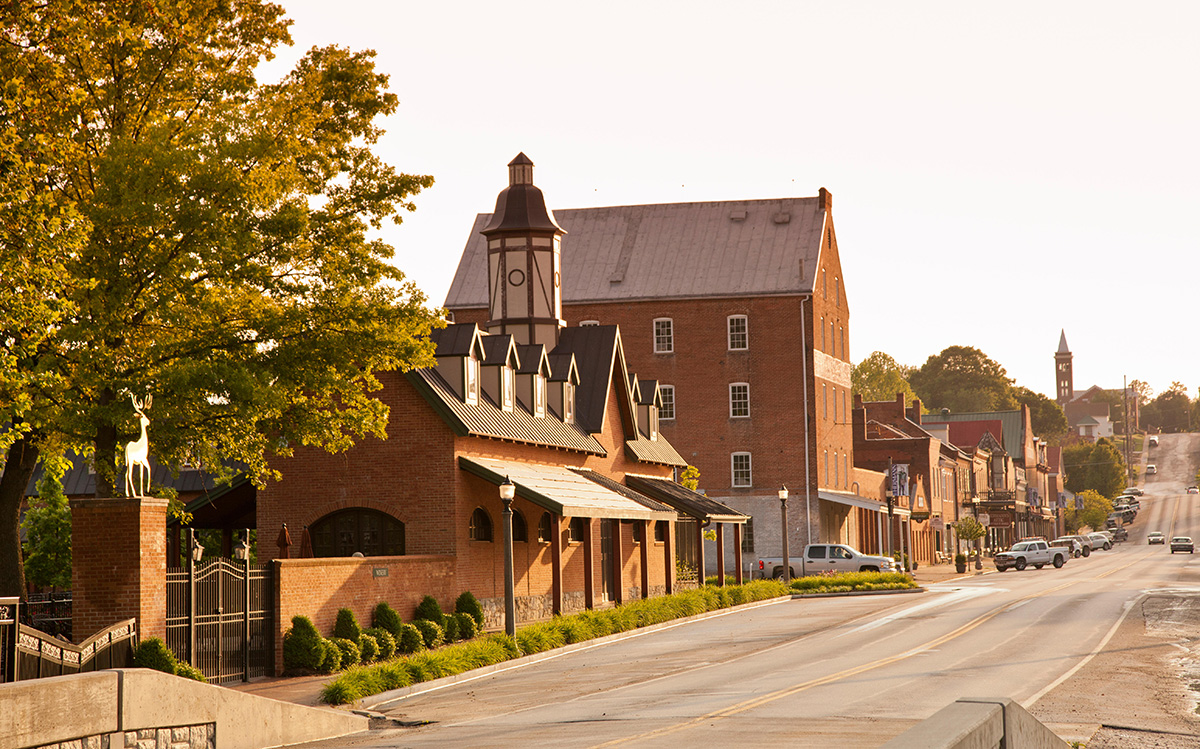 Plan Your Stay
Within 15 miles, you'll discover a world of endless possibilities to relax, unwind, and explore in Hermann and the surrounding area. Immerse yourself in the captivating world of wineries and distilleries, renowned for their exquisite flavors and picturesque settings. Indulge in the charm of local boutiques, where you can uncover hidden antique treasures and one-of-a-kind finds. Dive into history at fascinating museums, transporting you to a bygone era of the 1900s. Lose yourself in the beauty of the rolling Missouri hills and trails along the river, providing moments of tranquility amidst nature's splendor.

Group Accommodations & Memorable Getaways
We take pride in providing exceptional accommodations that cater to a wide range of group travel experiences. Whether you're planning a memorable wedding celebration, organizing a family reunion, a hunting trip in rural central Missouri, or embarking on a fun-filled girls' trip to Hermann, our hotel is the perfect choice. Our strategic location, approximately halfway between St. Louis and Kansas City, makes us an ideal stop for bus tours, bike tours, and travelers seeking a convenient and comfortable stay.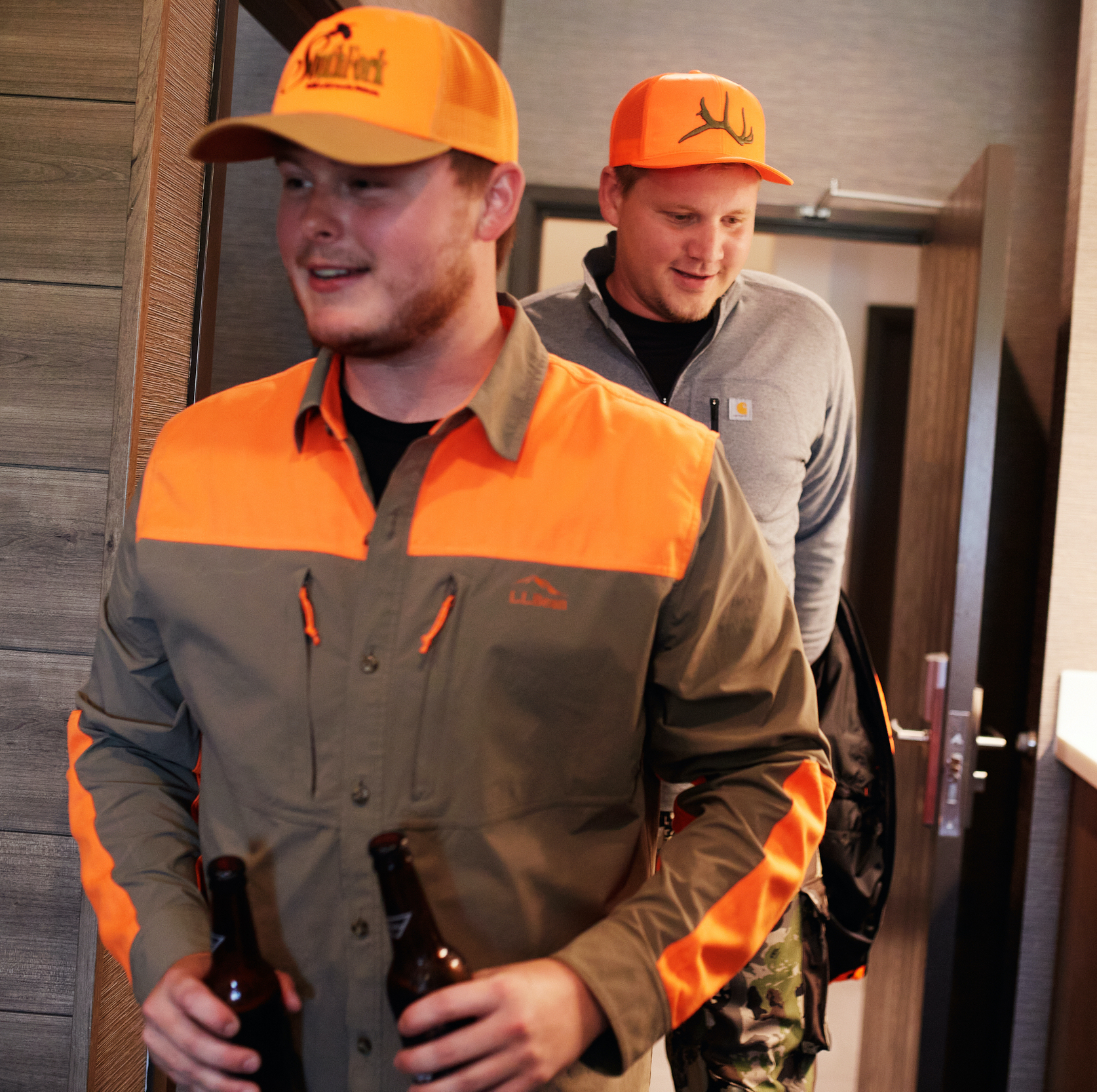 We offer flexible room blocks to ensure all your group members have a delightful and comfortable experience. Our spacious and inviting common areas provide a gathering place for friends, family, and fellow travelers to create cherished memories. From class reunion-style vacations to sorority or fraternity trips, our hotel is equipped to accommodate your needs and make your stay truly memorable.
Reviews from Guests
"It's now a Brady Hotel--had a great stay. Hotel has been very nicely renovated. Yummy cookies at check-in, comfy bed, free hot breakfast (items change daily). Mini fridge and microwave--everything we needed 🙂 Checked out Graham Cave State Park while we were there!"
~Maia.
Reviews from Guests
"This was, hands down, one of the nicest hotels in its class that I've ever stayed at. It truly felt equivalent to a 4 star hotel, definitely superceding the 2 star ranking it holds. The staff are truly exceptional and the service is top notch. The breakfast is more akin to a resort than a hotel off the highway. They are wonderfully pet friendly, and I couldn't recommend staying there enough. The renovations are not shown off enough in Google images, so once that is updated, I believe this place will get the attention it deserves."
Reviews from Guests
"Car broke down on 1-70 headed west to KC and the deputy that stopped to assist us recommended the Brady Hotel just down the road as a place to stay until the car was fixed. The Brady Hotel, formerly Americas Best Value Inn, was recently remodeled and renamed by the new owners. The staff was friendly and helpful, accommodated our small yorkiepoo, great breakfast with soild bacon and other treats including a scone like muffin, special welcome lemon cookies, nice outside and inside eating area and the room was clean and well outfitted. We typically stay at Marriott properties and The Brady Hotel equaled or exceeded every detail we expect. McDonald's and Shell station are also just outside the door. My wife noted there was even an emory board alongside the sink in the room and appreciated its availability. Happened upon it due to car trouble, but The Brady Hotel made our time there comfortable and without any hassles. Thanks."
~Bill O.
Frequently Asked Questions
What time is Check-in?
Check-in is at 3pm each day. Call to inquire about early arrival.
Are you located in Hermann?
No, we are a short distance just north of Hermann, Missouri. Many of our guests enjoy the area and utilize our scheduled shuttle service to connect with the Missouri River Runner Amtrak train, Katy Trail, or catch a ride to weddings or local attractions.
Do you have a minimum night stay?
You can stay as long or short as you would like. Unlike many of the lodging options in and around Hermann, we do NOT have a two night minimum stay. You may book one night or many. If you have a lengthy stay planned or are traveling with a group, be sure to inquire about our group rates here.
Are there special rates for group bookings?
Do you offer a hot breakfast?
Yes! Upon check-in you will also receive a freshly baked cookie. Our hot breakfast is offered in our lobby from 6AM to 10 AM daily. You can also enjoy a drink from our coffee and beverage bar 5AM to 11PM.